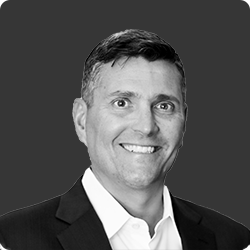 Robert Akin is the President and Chief Executive Officer of CRC. He directs CRC's strategic vision and high-level operations to align with our motto, "Implement. Empower. Sustain." Robert believes that CRC's clients deserve a reliable and nimble partner who can implement a unique blend of services to mitigate the challenges our U.S. Government and commercial clients face in some of the toughest locations around the globe. CRC's specialized services include professional advisory, contingency logistics, specialized military training, and the construction of unique and purpose-built structures. It's in these pillars where he empowers clients, while solving operational challenges to sustain business activities no matter the location.
Robert's executive and operational leadership styles rely heavily on skills obtained throughout his 25 years of service in the United States Marine Corps infantry/reconnaissance communities as well as his positions with private sector companies including DynCorp International, AECOM Government Services, and Global Integrated Security.
Robert has a significant amount of business experience working on the African continent as well as the middle east. He was a key planner in the U.S. Department of State's contribution to the African Union Mission in Somalia. He also led contracts supporting security sector reform, peacekeeping support, and training missions to various African partner nations including South Sudan, Uganda, Kenya, Somalia, Uganda, and the Democratic Republic of the Congo. He also managed substantial programs in both Iraq and Afghanistan in support of US Government tasks.
His in-depth understanding of working in sub-Saharan Africa and the business acumen gained working in the global marketplace are responsible for CRC's growth and success. In under 10 years, CRC has grown into a global company with operations spanning across 50+ countries, including Brazil, Colombia, Peru, El Salvador, Italy, Philippines, Afghanistan, Taiwan, India, and Saudi Arabia—all while maintaining a robust presence throughout the continent of Africa. His tenacious pursuit of CRC's strategic goals continues to generate fiscal and geographic growth for the company and value for our clients including the U.S. Department of State, U.S. Department of Defense, Special Operations community, and now multiple commercial clients.