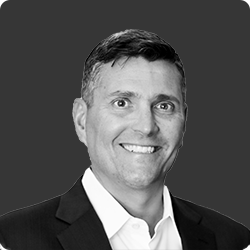 Robert Akin is the Chief Executive Officer (CEO) for CRC overseeing all activities within the company since he founded CRC in September 2009. Leveraging his successful military and civilian career, CRC grew into a prosperous and quality risk management support contractor and has doubled in annual revenue each year since 2011 through the creation of multiple service offerings such as professional advisory services, contingency logistics, and global security. He is a former US Marine Corps (USMC) Officer with over 30 years of CONUS and international experience providing leadership, operational guidance, and support for multiple government agencies including the Department of State (DOS), Department of Defense (DOD), and peacekeeping organizations.
An accomplished executive, Robert pursued, captured, and managed multiple programs working with DOS in Sub-Saharan Africa, as well as related projects with multiple government agencies including the DOD and the United Nations. He has captured over $1.5B total contract value and personally managed tasks valued at over $600M for DOS and DOD, including reconstruction security support services (RSSS) for USACE in Afghanistan; Worldwide Protective Services [Task Order 6] for DOS in Iraq; Deployment of Peacekeepers to Somalia and the Darfur (Sudan); security sector reform in Monrovia, Liberia; security sector transformation in South Sudan; and construction and training in the Congo.
Prior to joining the private sector, Robert served 25 years in the US Marines as an enlisted Infantry and Reconnaissance Marine, later on commissioning as an Infantry Officer. His career took him through many diverse command and staff assignments. Some of which include combat operations in Operation Desert Shield and Desert Storm, humanitarian operations in Operation Sea Angel (Bangladesh), command of a nuclear command and control facility (Patuxent River Maryland), special operations training support in Operation Enduring Freedom (Philippines), and combat operations in Operation Iraqi Freedom. In 2006, he retired from Marine Corps Training Branch, Naval Amphibious Base, Coronado, California.