CEO and President: Robert Akin, MBA, PMP
---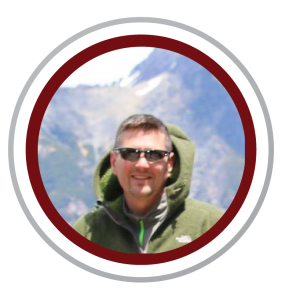 Former U.S. Marine Officer with over 25 years of CONUS and international experience providing leadership, operational guidance, and support for multiple government agencies. As an accomplished executive, Mr. Akin has pursued, captured and managed multiple programs working with U.S. Department of State in Africa, as well as related projects with multiple government agencies including the U.S. Department of Defense and the United Nations. He has captured over $1.5B total contract value, and personally managed tasks valued at over $600M for the Department of State and the Department of Defense including; reconstruction security support services (RSSS) for USACE in Afghanistan; Worldwide Protective Services [Task Order 6] for the Department of State in Iraq; Deployment of Peacekeepers to Somalia and the Darfur (Sudan); security sector reform in Monrovia, Liberia; security sector transformation in South Sudan; and construction and training in the Congo.
Chief Growth Officer: Tad Eckerle, PMP
---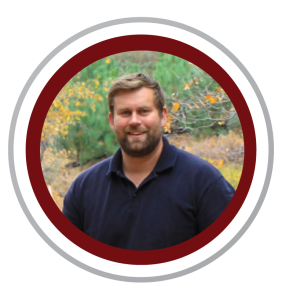 Mr. Eckerle is the Chief Growth Officer for CRC, responsible for the oversight of business development, marketing and mergers and acquisition. As a mobilization and operations subject matter expert, he has mobilized Senior Advisors for AF/RSA programs across 16 African countries within 30 days. In addition, he personally led the mobilization and transition on 15 complex projects for the Department of Defense and Department of State in Africa. He is a Project Management Professional and Program Management Expert and has been relied on by multiple prime contractors to solve challenging operational issues around the world. He is an experienced curriculum developer and master training specialist with previous experience as a Chief Instructor and Training Lead for UPDF, SPLA, and FDN and a Lead Trainer for Navy NSW SERE. Additional experience includes Operations (Site) Manager for AMISOM Forces in Mogadishu, Somalia as well as a former Special Operations Team Leader with Combat experience across Africa, Asia, and the Middle East.
Senior Vice President, Global Security Division: Jay Tabb
---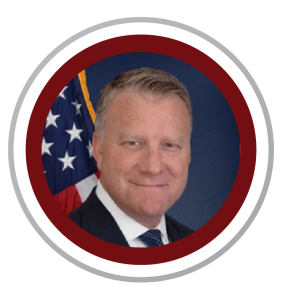 Jay Tabb is a recently retired career Senior Executive and Special Agent with the Federal Bureau of Investigation (FBI), as well as a former U.S. Marine Corps (USMC) infantry officer with over three decades of national security and law enforcement experience leading strategic programs, overseeing large budgets, and managing global security solutions.
Currently the Senior Vice President of CRC's Global Security Division (GSD), Mr. Tabb provides domestic and international security solutions for government and commercial clients. Mr. Tabb has extensive real-world experience managing risk and defending the U.S. and its allies from myriad threats, including both physical and cyber national security vectors. He continues this service through his leadership of the GSD.
Vice President, Global Operations: Craig Kozeniesky
---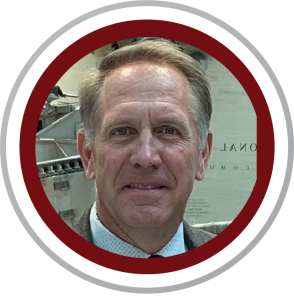 Craig Kozeniesky is a retired United States Marine Corps (USMC) Colonel with over 30 years of experience providing leadership and operational expertise worldwide throughout his successful military career. Currently the Vice President of Global Operations, he previously managed operations for the Nevada Secretary of State, Joint Special Operations Command , Marine Corps Special Operations Command and other Department of Defense and commercial clients worth over $300M. Prior to serving as the Vice President of Global Operations for CRC, he served as the Deputy Secretary of State for Operations managing daily operational requirements for the Nevada Secretary of State. His training support experience includes working as a Subject Matter Expert  in Command and Control, Intelligence, Surveillance, and Reconnaissance, advising Special Operations Forces , as well as mentoring commanders and staff at the USMC Mountain Warfare Training Center.
Director of Finance, Elleni Raney
---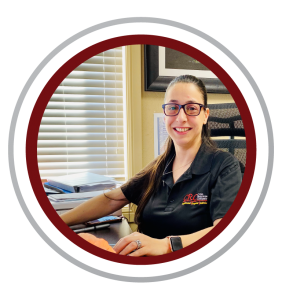 Elleni joined CRC in February of 2015. She's a tremendous asset to our CRC family. She rose through the ranks beginning as an Accounting Manager and currently serves as our Director of Finance. A native of South Africa and a resident of Keller, Texas, her passion is strategic financial advice in investments and compliance. She is equally passionate about wildlife conservation having grown up in the wildlife conservation community of South Africa.
Elleni settled in Odessa Texas in 1994. She attended Baylor University where she obtained a Bachelor of Business Administration with a degree in Finance, Financial Planning and an emphasis in Entrepreneurial Studies. Prior to working at CRC, Elleni was a JP Morgan Chase Bank Manager for nearly 10 years, after which she began her own small business which she grew and eventually sold.